"Creating Partnerships for a Stronger Future"
ABOUT
C8 Virtual Brands is an affiliate of Concept Eight Pty. Ltd. which is the holding company behind successful QSR brands Noodle Box, Wokinabox, Pattysmiths, Supreme Leader, Alabama Chicken & Wings, Southern Seoul and Double Dragon Dumplings plus two new additions Nature's Wok and Plant Patty.
Concept Eight is one of Australia's largest multi-brand franchisors and has over 25+ years' experience in the retail food industry supporting our network of franchise partners in growing profitable businesses.
WHAT IS A
VIRTUAL BRAND?
A Virtual Brand is a delivery-only concept that allows a business to add additional revenue streams by utilizing existing kitchen space, equipment, pantry items and staff. Virtual brands are designed for easy implementation and synergies across your existing working model.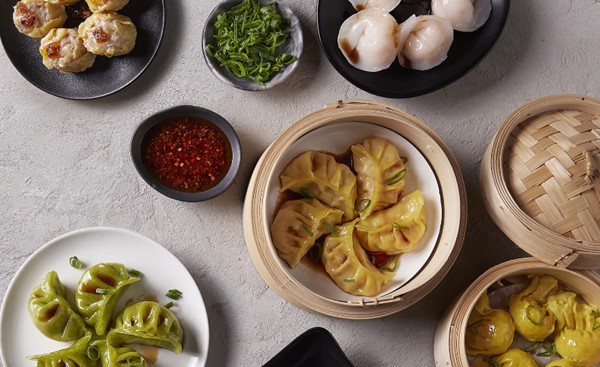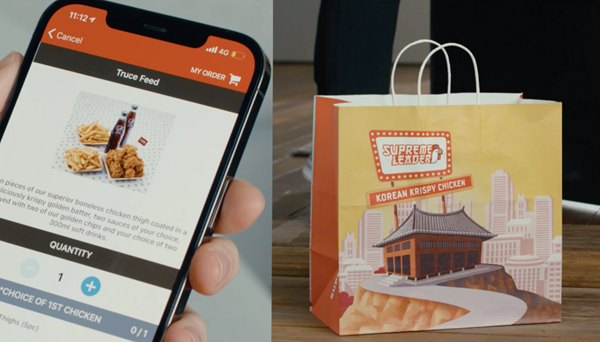 C8 VIRTUAL BRANDS
As an experienced food retailer, we have carefully developed a suite of virtual brands to support existing businesses and now have over 200 virtual brands operating nationally. 
Our goal is to help the Australian hospitality community generate additional revenue and sources of income through virtual brands. We will provide your business with the expertise and know-how of a proven national food franchise network, as well as, the opportunity to reach thousands of new customers and make your business highly efficient (and therefore highly profitable) by maximising your existing setup. 
IS C8 VIRTUAL BRANDS RIGHT FOR ME?
Our Virtual Brands concepts are designed to fit within various types of commercial kitchen environments. From burgers and wings to, fried chicken and dumplings we have a virtual brand for a range of popular food choices. We partner with strong experienced operators looking to increase their revenue anywhere popular food delivery services are available. C8 Virtual Brands provides well known concepts that are simple to implement into your existing business.
We work with:
Independent Restaurants: Single & Multiple Restaurant Locations
Regional Restaurant Chains
Bars & Nightclubs
Hotels
Other Commercial Kitchens
We've done all the brand development work providing you with craveable menus in every popular genre of food that can be easily prepared in your existing kitchen.
On-trend packaging and marketing support to attract new customers is also handled for you so all you have to worry about is cooking!
SUPPORT
C8 Virtual Brands will supply you with world class support and specialised services across:
Operations
Marketing
Training
Restaurant Design & Construction
Finance
Legal
Supply Chain
Network Development
INDUCTION & TRAINING
At Concept Eight we have designed comprehensive training programs specifically for our Virtual Brand concepts covering operations, food preparation and cooking methods.
Our range of proven systems and procedures are designed to support each virtual brand. 
ASK YOURSELF THESE IMPORTANT QUESTIONS
Would I like to earn more money next year?
Can I benefit from a company that are leaders in food retailing?
What am I spending on marketing and promoting my business? And is it effective?
Is my business seeing less foot traffic and people ordering in store?
Do I know how to embrace the delivery revolution and still make profits?
Do I have the systems in place to service how customers now look for, and order food?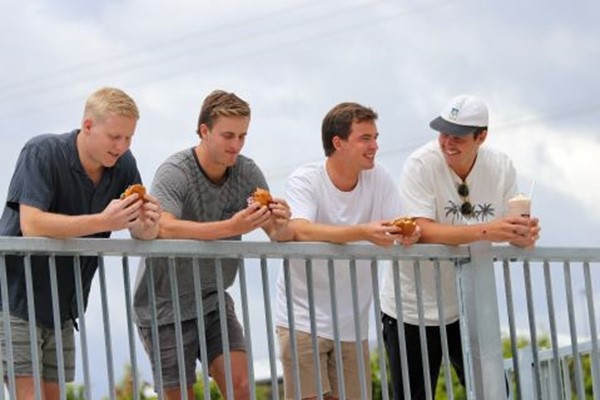 "Adopting and embracing change is key to success and survival in Australia's increasingly competitive food scene"
BENEFITS OF JOINING CONCEPT EIGHT
As a partner with C8 Virtual Brands you will have immediate access to a range of benefits including:
A trusted and well-established franchisor with over 25+ years' experience in food retailing.
Co-ordinated marketing support focused on national and local area campaigns, growing brand awareness and a strong localised digital presence.
Comprehensive training and development programs.
A dedicated business development manager, providing continuous business coaching and analysis.  
Group purchasing power across a range of suppliers and contractors.
Digital and technology innovation via ordering apps, point of sale systems, back-end reporting, business insights and marketing.
Exclusive contracts and rates with all national delivery providers. 
Frequent new product development and promotional opportunities.
Rewards and Online Ordering App with a seamless integrated POS systems.
Value creation to your business.
Concept Eight Franchising
If you would like to learn more about how C8 Virtual Brands can support you and the future of your business, simply contact us for a free, no obligation meeting to discuss the opportunity.